SELF-LOVING-SELF-SPOILING-LETS-FORGET-ABOUT-CORONA-FOR-A-DAY-EVENT
Saturday the 16th of May four Winterthur-KMUs are inviting you to spoil yourself… Why? Well, because you deserve a break!
​
We have created an event which is a treat for your heart, body, tummy, skin, sight, sense of smell and for your soul.
Corona is still part of the everyday life and struggle, but now you deserve a break and some treats.
HOW WE ARE GOING TO SPOIL YOU
​
​
(Read more below)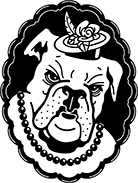 MORE INFORMATION:

09:25-11:00
From the comfort of your own home, you will start the day with a yoga and meditation practice which is build up on enhancing the love you have for yourself – and thereby, the love you hold for others.
The class is guided by Hanne Mogensen, founder of FlowFabrik, and hosted on ZOOM.
The class will be suitable for both beginners and more advanced practitioners. The class is taught in English.
A recording of the class will be online for 7 days after the event, so that you can do it again and again, if you would like to.
​
Whenever it suits you between 12:00 and 14:00
You drive your bike, your car or you will enjoy a walk to Rychenbergstrasse 56, 8400 Winterthur.
Here you will find the easy recognisable pink hotdog bike from Frau Hund.
Nora will be happy to serve you the hotdog of your liking as well as a glass of home-made ice tea.
All hotdogs are available in a vegetarian version as well.
​
Before you leave Frau Hund
You will get a goodie bag containing a bouquet of flowers from Grünraum, which is going to light up any home in the world, as well as your Fresh Bodycare Bodyoil from Be Pure, which creates the perfect foundation for some more home-treats: A shower followed by this fresh and natural oil.
All is happening with safety measures to avoid any spread of the COVID-19 virus. Therefore, when you pick-up your hotdog and goodie bag, please make sure to stay at least 2 meters away from each other.
​
20:00-20:30
We will meet again online on ZOOM to round of this day with a 30 minutes guided meditation and pranayama (breathing) practice to invite you to relax fully and take in the impressions from the day. A recording of the class will be online for 7 days after the event, so that you can do it again and again, if you would like to.
That is the whole programme. And if you ask us, we are super excited about it! And we hope you are too.
​
SIGN UP
RIGHT HERE
or find the event in our booking system.
Sign up no later then Wednesday the 13th of May at 20:00.
​
PRICE
All included: 105 CHF
(The estimated normal value of the elements which makes up this event is 146 CHF)
​
IF IT RAINS
We have a backup plan.
​
TECHNICAL STUFF
You do not need to be a tech-genius to figure out how to join the online live classes. All you need to do is to download the free ZOOM app (you do not even need to create a user account). And then you are good to go.
​
QUESTIONS
Feel free to send all your questions to contact@flowfabrik.ch